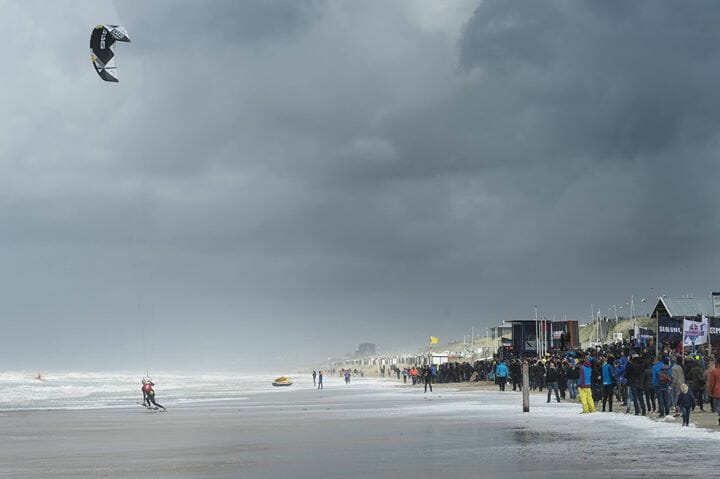 Red Bull Megaloop 2018
01/11/2018 @ 16h00

-

19h00

CET
Subscriptions: after Red Bull King of the Air
Window: April 1st – November 1st
Conditions: 30+ knots
#redbullmegaloop
————————————————-
16 kiteboarders will be challenged to show their biggest megaloops in the most extreme Dutch weather conditions, when the wind hits 30+ knots or more.
Let's get rrrrrready!
Red Bull Megaloop will be organized when the weather conditions are perfect. That means: when the authorities warn to stay indoors, but the best kiteboarders only have one goal: ride hard and fly high.
When Mother Nature will show her skills between April 1st and November 1st, we'll ask you to show us yours.
————————————————-
Participants:
Want to ride hard during Red Bull Megaloop? Subscriptions will open right after Red Bull King of the Air on this website. So stay tuned…
Visitors:
Come join us and watch all the action live (no entrance fee). There is no better spot than beachclub 'The Spot' in Zandvoort in the Netherlands to fly high.
————————————————-
Subscriptions: after Red Bull King of the Air
Window: April 1st – November 1st
Conditions: 30+ knots
#redbullmegaloop