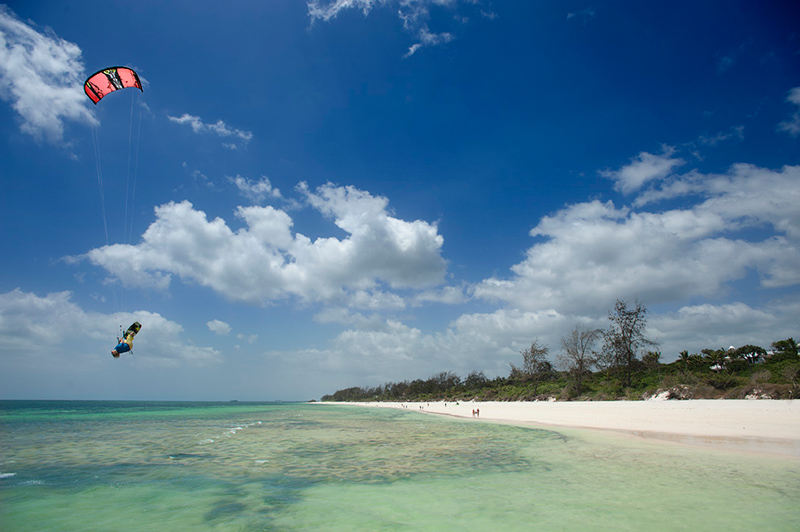 Kite trip Kenya – February 2021
23/01/2021 @ 0h00

-

13/02/2021 @ 23h59

CET

|

250.00€
Dear Kiteurs(ses),
With Kenya fast approaching, here is all the information you need for this great trip.
1. Accommodation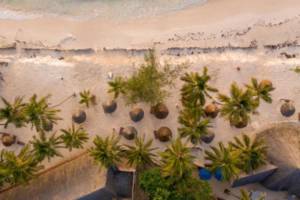 The Turtle Bay Resort is an eco-responsible hotel committed to the sustainable development of tourism in Kenya.
Thanks to their environmentally friendly policy, it contributes to maintaining the precious balance of our ecosystem.
We share common values and that's why we decided to join forces to offer you an unforgettable trip!
The hotel is literally located on the beach and offers you an all-inclusive service of choice!
Full breakfast, lunch and dinner are offered in the main restaurant next to the pool, the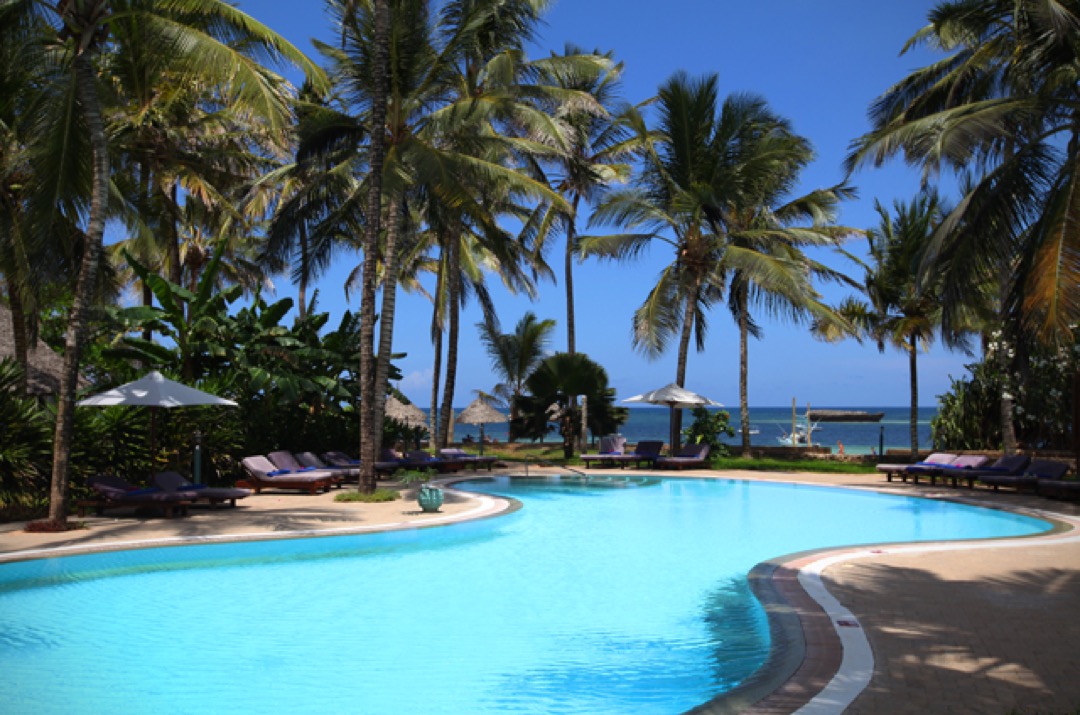 meals are buffet style.
The poolside restaurant has an excellent reputation and all tastes are satisfied, also for vegetarians!
07:30 – 10:00 Full breakfast
10:00 – 11:00 Continental breakfast
12:00 – 14:00 Buffet lunch
18:30 – 19:00 Children's dinner
19:00 – 21:00 Buffet dinner
These rooms have a separate bathtub and shower, balcony, dual-unit air conditioning, hairdryer, telephone, tea/coffee making facilities, digital safe and full mosquito repellent sleeping area. These rooms are also equipped with a double bed and a single bed; some of these rooms have connecting doors and 3 have been specially designed for guests with physical disabilities with shower only. An extra bed can be added in the room and baby cots are available. It is therefore possible to make connecting rooms for groups of friends.
Rooms facing the beach; all with air conditioning and ceiling fans, separate bath and shower, double and single bed, safe (free), hairdryer, shampoos are provided and a complete anti-mosquito sleeping area and balconies or patios with direct access to the beach. Suitable for 3 adults or 2 adults and 2 children.
ATTENTION: Plane ticket not included!
2. All Inclusive Package including:
Accommodation at Turtle Bay Resort
Full board including breakfast, lunch and dinner with drinks of your choice all day (Tea, Coffee, Juice, Soft, Beer, White/Red Wine, Kenyan Cocktail, Local Alcohol)
Access to all the activities offered by the hotel: Cycling, Kayaking, Tennis, Beach Soccer, Table Tennis, Volleyball, Water Aerobics, Streching session, Mask /snorkel, etc.
Discount on non-hotel activities (Safari, WakeBoard, Paddle, Swim with dolphins, visits to local villages, Visit to mangroves, etc.)
Downwind discovered along one of the most beautiful coasts in the world in warm turquoise waters
Airport/Hotel/Airport transfers
30 minutes of Kite Coaching per day given by our IKO certified teachers
Introduction to diving
| Package/pers | Club Room | Lamu Room | Ocean Front Room | Suit Room |
| --- | --- | --- | --- | --- |
| 10 days | 1100 € | 1200 € | 1300 € | 1500 € |
| 12 days | 1300 € | 1400 € | 1500 € | 1750 € |
| 15 days | 1700 € | 1800 € | 1900 € | 2200 € |
2.1 Reservations
Interested in travel?
Do not hesitate any longer and book your trip now, places are limited!
If for any reason you have to cancel your trip, you have until 08/01/2021 or 15 days before departure to do so.
In the case of a cancellation before the deadline, your deposit will be converted into a "voucher for 4 hours of Kite lessons" valid for 1 year.
Deposit: 250€
Payments
The deposit:No later than 3 weeks before the departure date!
Totality:No later than 2 weeks before the departure date!
3. Kitesurfing lessons:
Kitesurfing lessons will be available throughout your stay.
This is also for people who want to improve their level and or learn new tricks.
It is important to have your own material during classes.
(Possibility of renting on site)
Slippers, sunglasses with cord, cap, biodegradable sunscreen, lycra (long sleeves recommended), combi shorts.

Harness, line cutter, helmet, flotation vest or impact vest.
Kite(s), board, bar leash.
Classes will take place every day from 10am – > 6pm
2h, 3h, 5h, 7h depending on your request.
Classes are given in groups of 2 or in private.
For any other information in terms of materials or courses, ask Matthieu who will be happy to inform you.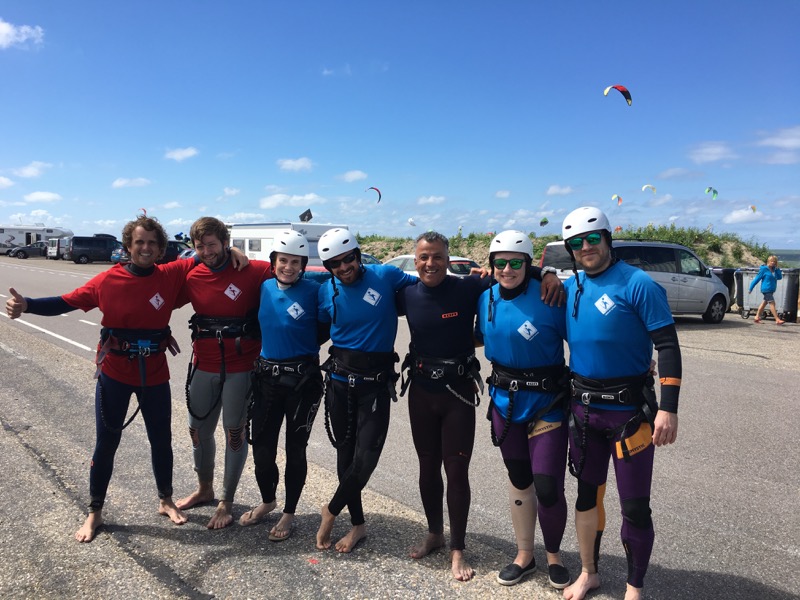 Coaching <br>Private <br>1h
Pack <br>Discovery <br>5h
Pack <br>Adventure <br>7am
4. Covid-19 and useful information
Following the current health crisis, it is imperative that you stay informed about the measures taken by the government.
In the event that the Kenyan government takes any action regarding us in relation to the trip, you will be automatically notified by email.
Small reminder about the deposit: nothing is lost, in case of cancellation before the deadline, the deposit is transformed into a voucher for 4 hours of Kite lessons.
Below is a link with all the essential information regarding the steps to take when travelling to Kenya.
NB: Please check the type of accommodation, the duration of the stay and possibly the hours of class in the menu after booking the ticket and validating the order.
We look forward to seeing you on what promises to be a memorable trip!
See you soon and do not hesitate to contact us if you have any questions.
The Jaxsun team in collaboration with the travel agency Welcome Travel